Total Loss Protection - GAP: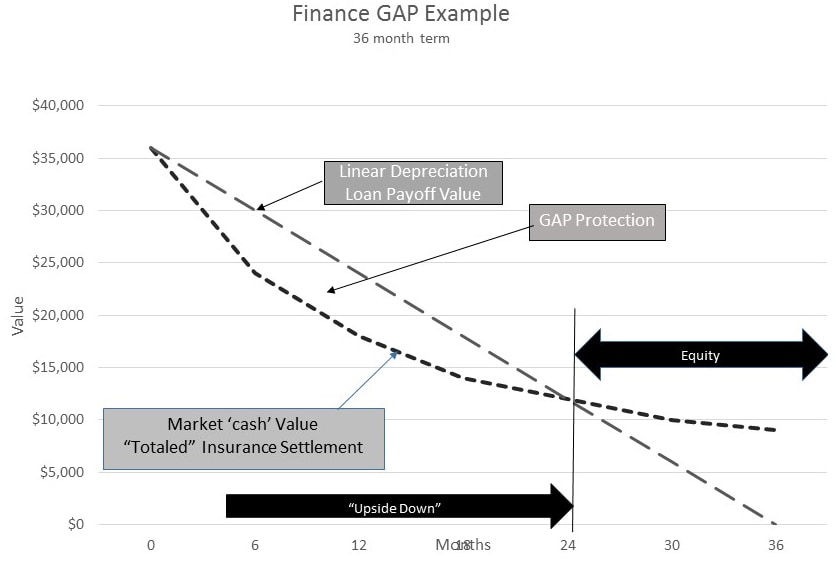 Covers the usual shortfall (during the finance period) between actual cash value and lendor's depreciated book (payoff) value in the event of a total loss.

Insurance settlement + GAP satisfies full finance payoff obligation.  Especially crucial during early months when value disparity is the greatest.

See salesperson for coverage and cost options.