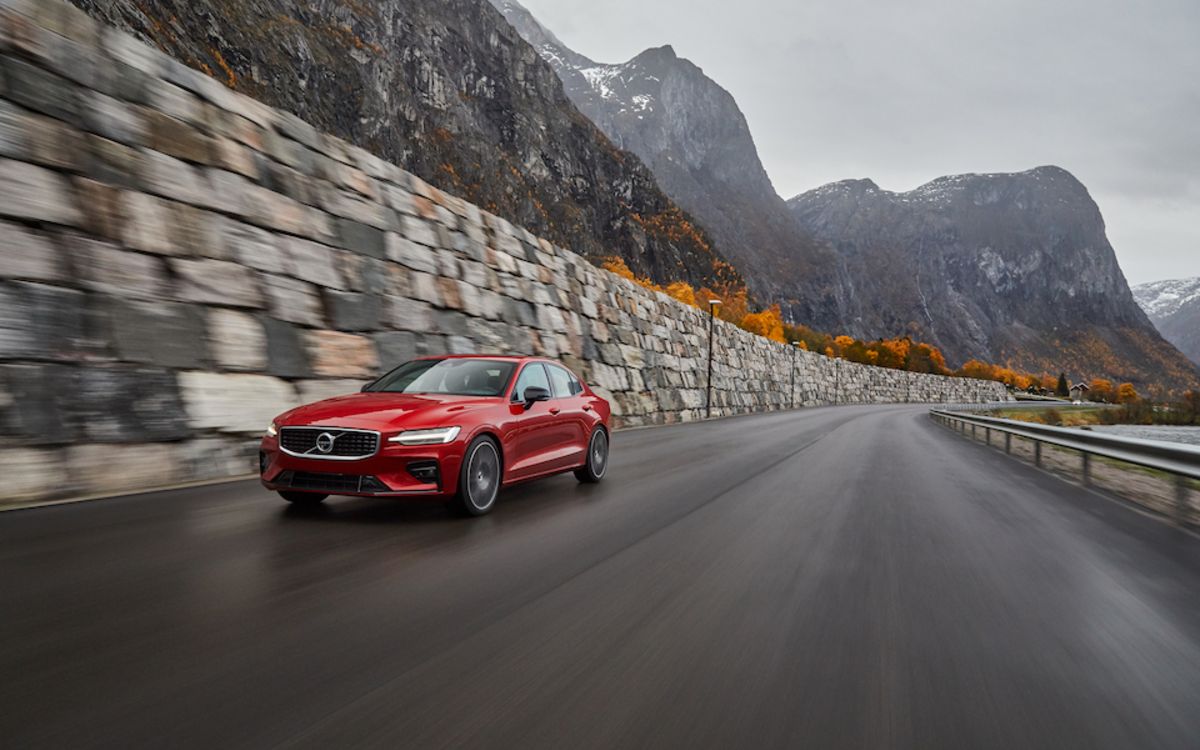 Buy, Lease, or Subscribe a Volvo S60
The new Volvo S60 design is well refined and done in detail. With the elevating competition in the motor markets, the car is ready to compete with its rivals. From our showroom at Stadel Motors, Inc. 
The Volvo S60 is a compact luxury sedan with the BMW 3 Series, Acura TLX, and the Audi A4 as its major rivals. The S60 offers a relatively lower price than its competitors, making it more appealing to drivers near Lancaster.
The car outstands others of its class by providing a wide range of safety features, comfortable and stable drive.
The new Volvo S60 comes with two powertrain options that utilize low-friction technology, common rail direct fuel injection, and an innovative fuel management system. With standard Driver Mode Settings, Auto Start/Stop Technology, and an eight-speed Geartronic™ automatic transmission, the new S60 perfectly balances efficiency and power. 
The new Mild hybrid B5, employs an electrical motor/generator that starts the internal combustion engine and also acts as generator to recharge the batteries and provides a varying amount of regenerative braking for reduced emissions and brake wear.  It is responsible for instant torque and a smoothness of the start/stop function and seamless acceleration and shifting/
The powertrain options are:
B5: Mild (48v) Hybrid 247 horsepower, 258 pound-feet of torque
ReCharge T8 Twin Engine Plug-in Hybrid: 400 horsepower, 472 pound-feet of torque
Polestar ReCharge T8  Twin Plug-in Hybrid 415hp

The new S60 not only comes with impressive performance features, but you can also count on a gorgeous interior and cutting-edge technology. With everything from available Four-Zone Electronic Climate System to Park Assist Pilot, the new S60 delivers a comprehensive driving experience.

We provide a premium shopping experience with Accelerate, our online shopping tool. You can take the buying process at your own pace and on your own schedule by buying a new S60 online. With online resources and tools, you can calculate monthly payments, discover your trade-in value, and more.
The Volvo S60 Safety Features
The Volvo S60 offers the best safety features among the members of its class. The S60 comes with a City Safety feature that bears cameras and radar to detect passengers, vehicles, or other larger objects on the way. The city feature sounds a warning in case of possible collisions and applies automatic brakes instantly.
The S60 also has the blind spot information system that works together with the cross-traffic alert. These features sound warning in case objects are nearing the cars blind spot. They will compliment your parking skills and the ability to maneuver tight spaces.
You will also get the Pilot Assist feature that works with the cruise control and the lane-keep assist. These features enable you to maintain your preferred gap with the vehicle in front, reducing strains in traffic. The features make up the semi-autonomous driving mode of the S60.Standard Features of the Volvo S60
The new S60 offers a wide range of standard features. These include:
CITY SAFETY - Front collision avoidance auto-brake
12.3-inch infotainment display
Apple CarPlay
Panoramic moonroof
Keyless entry
Ten-way power front seats
Lane-keeping assist
Emergency braking
At Stadel Motors, Inc., you will get the Volvo S60 in five trim levels. These include the S60 Momentum, S60 Inscription, and the S60 R-Design and Polestar Engineered.
Visit us in East Petersburg, PA to discover more and get the right model for you.
Request a Test Drive
* Indicates a required field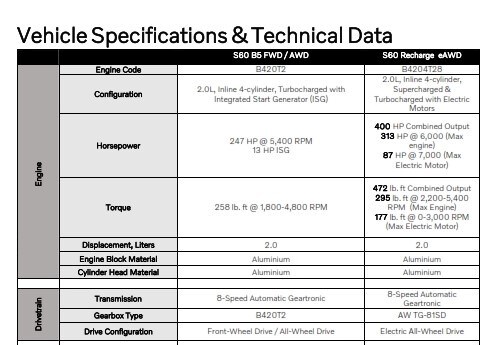 Buy or Lease the New Volvo S60 in Lancaster
When searching for the most luxurious sedan, it's easy to see that the new Volvo S60 is a worthy option. This vehicle simply ticks many boxes that you shouldn't overlook. You can commute to work in the new S60 and attract the praise of your colleagues. Equally, this is a car that feels comfortable when driving your family around town. With all the new features you can take advantage of, don't hesitate to talk to us at Stadel Motors, Inc. about the prospect of buying or leasing the new Volvo S60. Read on to learn more about what this car has in store for you.
Standard Equipment
The new Volvo S60 flaunts phenomenal upgrades to make your commuting safe and pleasing. Under the hood, it packs a mild-hybrid B5 or B6 powertrain. In the meantime, expect to find some standard equipment across the trim levels, including the much-needed wireless device charging. You will surely want to get into the S60 to experience new features like a heated steering wheel. The car is also available in new wheel design and color options to make you stand out on the roads of Ephrata.
The good thing about the vehicle's new engines is that they use hybrid assistance to optimize your driving performance and boost efficiency. This engine indeed saves fuel by recouping some energy when you brake. While the standard B5 option produces 247 horsepower and 258 pound-feet of torque, the B6 produces 295 horsepower and 310 pound-feet of torque, thanks to being turbo- and supercharged.
Safety Features
The new S60 incorporates advanced safety features, such as cyclist and pedestrian detection, cross-traffic alert, blind-spot monitoring and collision warning with full auto brake to guarantee your safety on the roads. It looks as Volvo is determined to include as many safety features as possible in their vehicles without increasing the price.
The street sign recognition, for example, lets the vehicle detect the present speed limit. It can also alerts you when entering a school zone. On the other hand, the city safety feature gives you the chance to avoid low-speed collisions in traffic. This feature also incorporates an emergency brake light feature that lets you alert the drivers behind about probable dangers.
Trim Configurations
The new S60 is available in four trims to suit your budget and preference. They include:
S60 Momentum
As the base option, its standard features include power-adjustable front seats, a panoramic sunroof, remote start, dual-zone automatic climate control, synthetic leather upholstery and Volvo's Sensus infotainment system. The system has a 9.0-inch touchscreen, Bluetooth®, Apple CarPlay®, Android Auto™, 10 speakers, USB ports and satellite radio. It also has a host of standard and advanced driver-assist features.
S60 R-Design
The R-Design has all the features contained in the Momentum plus Nappa leather upholstery, front parking sensors, front sport seats, a 14-speaker Harman Kardon audio system, navigation, reverse automatic emergency braking and quad-zone automatic climate control. Its advanced driver-assist package adds a head-up display, adaptive cruise control, a pilot-assist semiautonomous driving system, wireless device charging and a surround-view parking camera system.
S60 Inscription
Its features are similar to those included in the R-Design, but it has unique styling elements. Its interior receives some special wood trim, as well.
S60 Polestar Engineered
Similar to Inscription but with an enhanced powertrain, this model comes with Volvo's T8 powertrain to give you an incredible 415 horsepower.
Visit Stadel Motors, Inc. Today
Contact or visit us in Lancaster today to buy or lease the new Volvo S60. We also encourage you to contact our finance department to discuss the best payment option for you and your unique situation. Whatever option you choose for your new S60, you can look forward to luxurious driving throughout Lititz and beyond.