The newest entry in Volvo's SUV lineup, the Volvo XC40 has already been impressing drivers the world over with its sleek design, premium interior, and high-performance engine options. Volvo has never been one to rest on its laurels however.
Intent on pushing forward into the widening frontier of efficient and gasoline-free cars, Volvo has been working on a new fully-electric version of the Volvo XC40. And like its gasoline-powered siblings before it, the electric XC40 is built to impress.
All-Electric Performance is Just the Beginning
The highlight of the Volvo XC40 is, without a doubt, it's powerful all-electric powertrain. The XC40 Recharge will have a battery range of nearly 250 miles. On top of that, it will likewise have the chops to dish out a whopping 408 horsepower. That's more than many gasoline-powered compacts can provide.
XC40 Recharge models equipped a fast charger will be able to get their battery to near full capacity in less than an hour.
What's really inspiring about the XC40 Recharge, however, is just how much it brings to the table beyond electric-engine performance alone. Volvo is using its electric motor as an excuse to tighten up the XC40's design. The Recharge model will hit the road without any front-end grille. It also won't have any exhaust pipe in its rear.
The XC40 Recharge will, likewise, offer a special interface designed specifically to help drivers make the most of their electric car experience.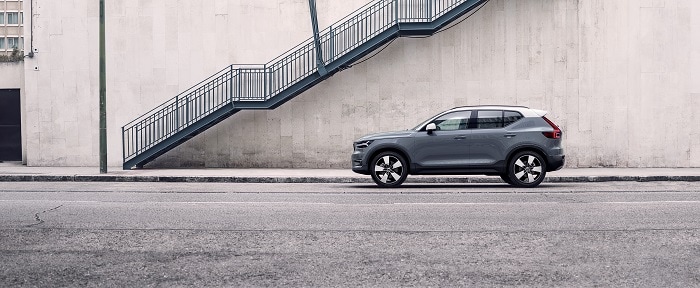 ?
Contact Stadel Motors Inc to Learn More
Would you like to know more about everything the new Volvo XC40 Recharge SUV will bring to the table? Contact the sales team at our dealership today, and we'll answer any questions you have. We'd love the chance to tell you more about everything available in our new Volvo inventory.