Based on Volvo's all new seven-seat XC90, this model features exceptional space and luxury. By taking the design of Volvo's new generation front seats and adding them in the rear cabin, the four-seat XC90 offers front seat luxury and comfort for all four passengers. Now rear seat passengers can enjoy the safety, comfort and support of Volvo's new front seat design while also benefiting from an enormous amount of additional space.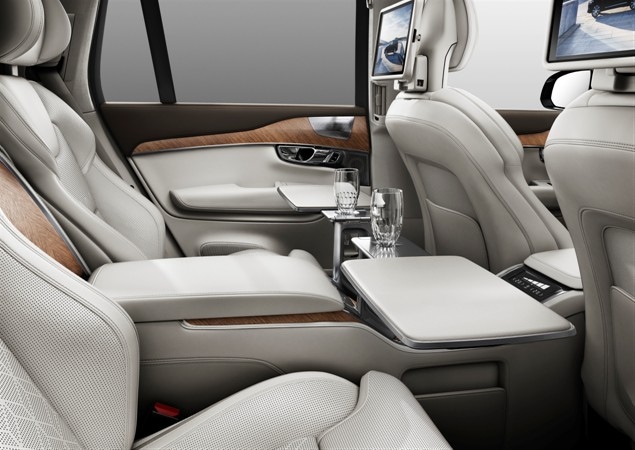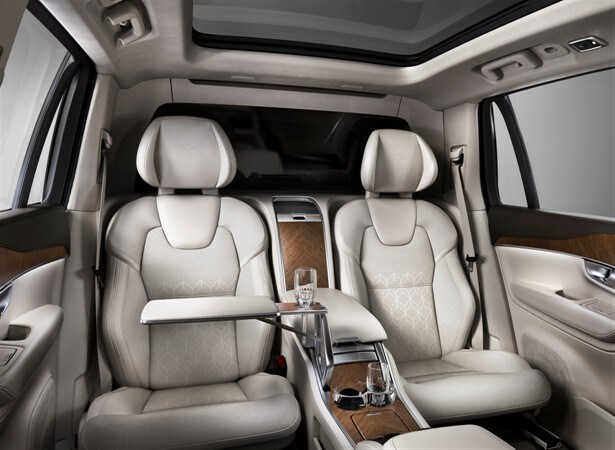 The cabin offers a true Scandinavian sanctuary that begins with broad, spacious individual reclining rear seats complete with massage, ventilation and increased leg room with footrests. These features are accompanied by ambient lighting, illuminated storage, a retractable control touchscreen, folding tables, a refrigerator with bottle and glass holders, a heated/chilled cup holder and handmade crystal glasses from leading Swedish company, Orrefors.
Passengers will enjoy a specially-augmented Bowers & Wilkins audio system that adds an extra speaker, creating a 20 speaker high fidelity sound system with an unparalleled surround sound experience for rear seat passengers. The cabin also benefits from additional sound insulation thanks to the Pirelli Noise Cancelling System tires (PNCS) and privacy from the luggage compartment dividing screen.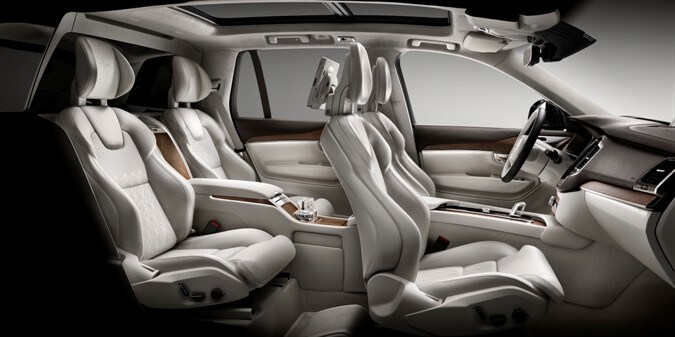 The new ultra luxury four-seat XC90 will be available globally later this year and via digital commerce in selected markets.